My son decided he wanted black soap as soon as he saw the colors in the sample package I got. "Not red or blue?" I asked, his favorite colors since he was something like two. "No! I want black soap! That'll be cool!"
So, black soap. It's not all that unusual, actually, in soaping circles. I've seen it a few times, and when soapers make blends with it, like black and white swirls, it can be gorgeous. (Future soaping goal, black and white swirl soap*)
My son chose a scent called, Sunlight, Moonlight, and Starlight for his soap. I thought he might like the Drakkar Noir copy-scent I got, but he didn't care for that one quite as much. It really does smell like Drakkar Noir, too! He thought the Moonlight Starlight thing would go nice with a nighttime colored soap. I was kind of thinking the same thing with the Noir reference. Either one would have gone well, I think.
This is how it looked after unmolding. He'll be able to start using it in about another month. He seemed kind of excited, actually. You know, as excited as 14 year old boys can get about soap, lol.
*A lovely example of black and white swirled soap can be found here: CHARCOAL soap with CLAY Palm Free Acne Fighting Soap by bksoapco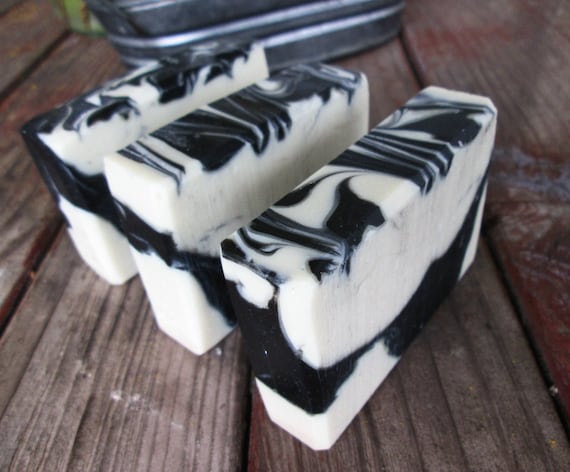 Cross posted on my soaping blog.